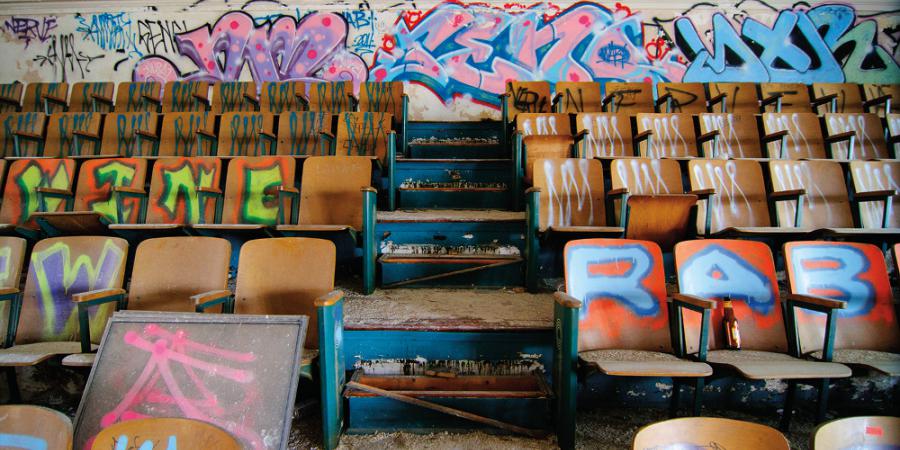 http://solis.darkpassage.com/
http://seafoampalace.org/

Julia Solis is basically a legend of urban exploration ;-)
Julia is a writer, photographer and artist living in between New York and Detroit. She has explored the most unbelievable places of many cities of the US and the world: underground ruins, abandoned hospitals, old themed parks, theaters, sewers, derelict shopping centers, flooded libraries… Her pictures serve as the documents of a visitor in the search for traces of a lost civilization, while feeding a taste for surprise, adventure, and research that has taken Solis to engage in ephemeral and -recently- more stable projects to inhabit these places.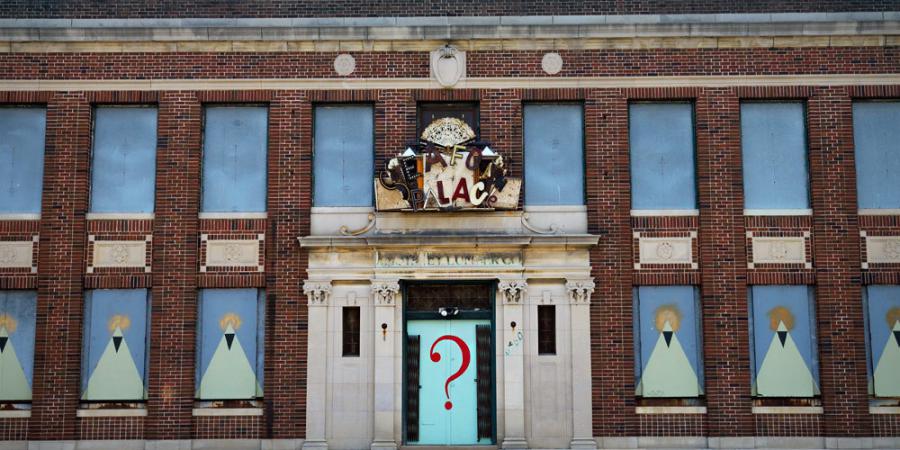 Currently she is involved in a collective project called SeaFoam Palace, a cabinet of curiosities and wonders found in the ruins of a historical palace in the center of Detroit: a modern "Wunderkammer" that traverses arts, science, history and adventure.
Her trajectory begins between the late 80's and early 90's. In 1998 she starts Dark Passage, and art organization that would carry on the legacy of the Suicide Club from San Francisco, exploring and photographing abandoned and decayed places to turn them into the epicenter of amazing -and often fleeting- creative projects.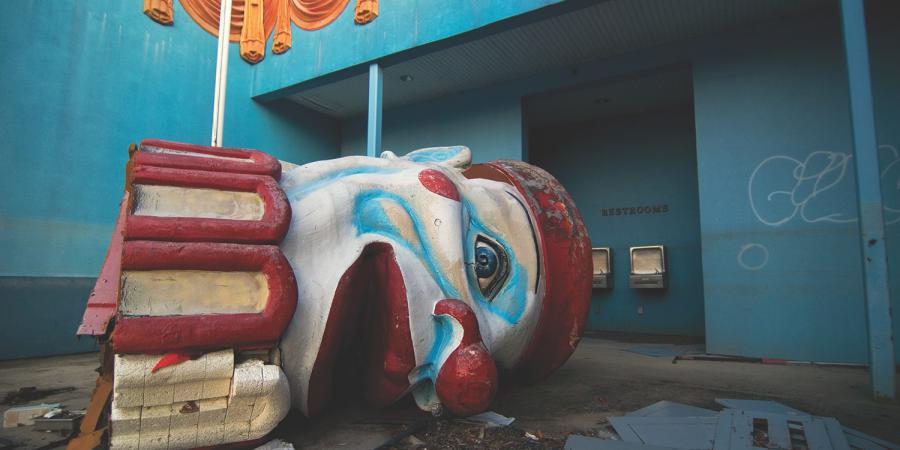 She is a stable collaborator of famous artists organizations such as Madagascar Institute and Place in History in New York, as well as the co-founder and member of Ars Subterranea, a collective dedicated to the "creative preservation" of urban and industrial ruins through art and the documentation of the darkest and marginal aspects of the history of these places. Ars Subterranea is conformed by artists, historians and fans who organize performances, promote unusual communication campaigns or document the most amazing, revealing, and obscure aspects of those places. Their purpose is generating new perceptions of urban history, constructing new narratives over forgotten relics and inviting others to interact with the abandoned places.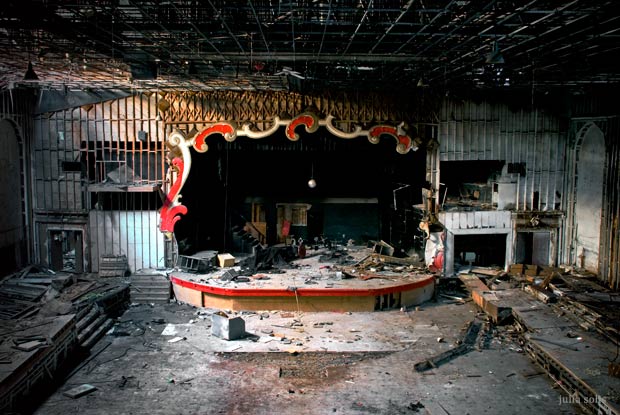 Julia Solis is also the co-founder of Furnace Press and author of several books including "New York Underground: the Anatomy of a City" (2001, republished by Routledge in 2007) and "Stages of Decay" (2013), portraying ruined theaters from all over the world.