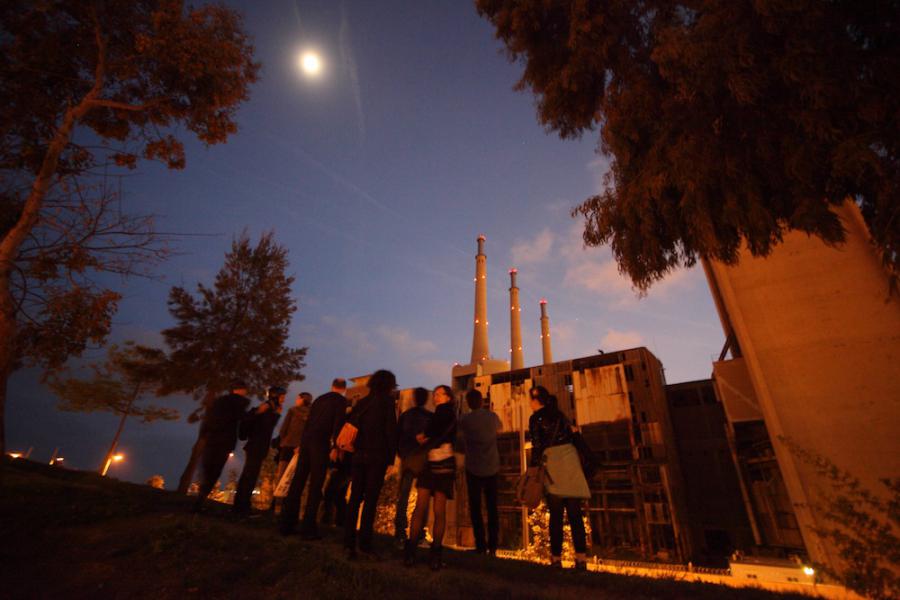 Please join the Influencers, Jeff Stark, and a small group of special guests for a Secret Dinner on Wednesday, April 13.
Secret Dinners are social gatherings in extraordinary, off-limits locations. They were started in New York in 2006 in response to large, impersonal warehouse parties, and have occurred in abandoned tunnels and the site of the 1964 World's Fair. This will be the first Secret Dinner in Barcelona and the first outside of New York City.
Secret Dinners are participatory events, and each guest contributes to the meal. This is not an evening of entertainment, or a party, but a short-term collaborative project with each other. There will be special performances after the dinner.
Unfortunately, there is a limited guest list for this free event. There will be a random lottery for tickets, selected by email. 
Because of the unusual location and the secretive nature of the event, this invitation is for you alone -- there are no guest lists or plus ones. Please keep this information to yourself.
If selected, on Tuesday, April 12, you will receive information about where to meet and what food item you must bring to the dinner. This is a formal event; dress up. Please follow directions carefully. You will need a flashlight. On Wednesday, April 13 we will meet in the center of Barcelona and travel to a special location at 7pm sharp. We will return to the center by midnight.
We look forward to sharing a Secret Dinner with you.
---
When?
Wednesday, April 13, 2011
7pm sharp-midnight;
How much?
0$ 0€ 0¥
Where?
Secret Location to be announced
---
More about past secret dinners:
http://villagevoice.com/2006-05-02/nyc-life/proving-your-metal/
More about Jeff Stark
http://jeffstark.org