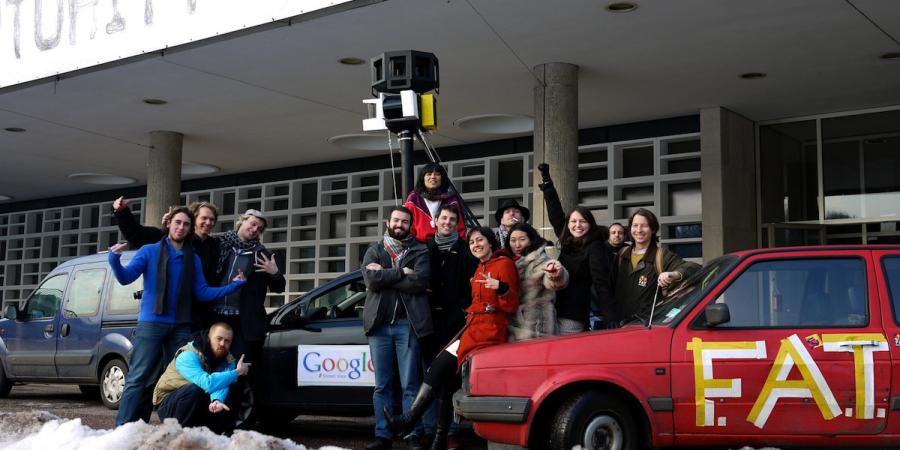 http://evan-roth.com/
http://fffff.at/
http://www.graffitiresearchlab.com
Evan Roth is an artist and researcher based in Paris who explores the intersection of free culture and popular culture, making work simultaneously for the contemporary art world and the "bored at work" network.
"I only know a few artists who have been that influential for a whole generation of Internet aware artists and art aware coders in the recent past. I always admired Evan for his radical openness. It takes a lot of guts as an artist to open up and share your artist practice to such an extent. Creating tools, generate and share open source code that enables everyone to make and distribute art online or in public space is Evans mission. His work is full of hacks for the browser and the city! They range from clever interventions on an airplane, to digital tools that change they way of thinking for a whole generation of writers.
"Evan's philosophy, the crossover of pop culture and open source, plays an important role not only within F.A.T. Lab. Hackers meet rappers! Richard Stallman and Andy Warhol posing as best friends – back in the days photoshop! It already feels to me like these two fields have age-old tradition of co-operations. Thanks to Evan's high skills in picturing this philosophy he successfully branded a young generation of art aware coders and Internet aware artists with his ideas. No one else knows so well how to play the click-masses for crowd sourced projects or hits the nerve better with participatory projects on the meme stream." Aram Bartholl, 2011