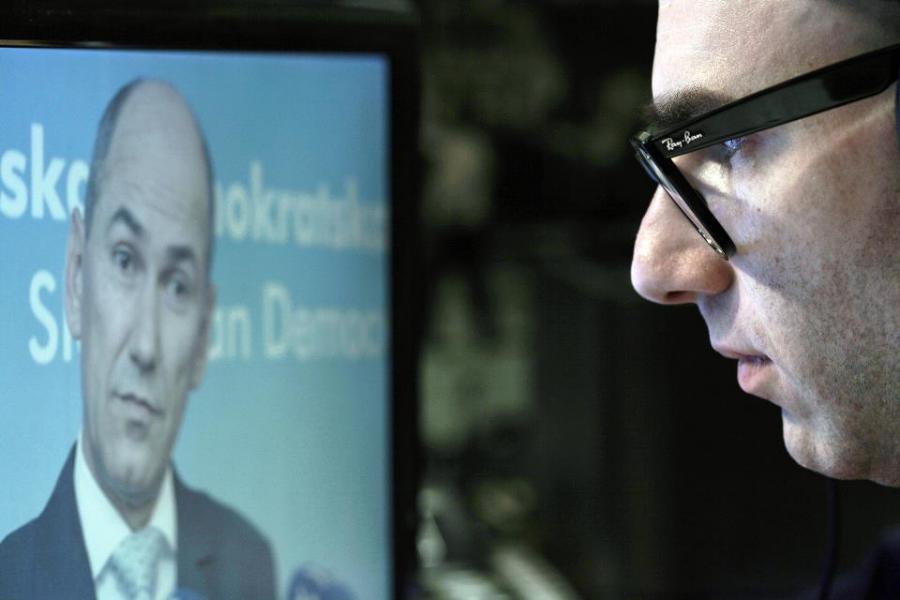 Saturday, December 1st, 2012 - Hangar (Barcelona)
Organized by The Influencers in collaboration with Hangar
For practical information about schedule and registration, see below.
Who are Janez Janša?
In 2007, Janez Janša, Janez Janša and Janez Janša decided to legally change their names into the name of then Slovenian Prime Minister, the controversial right-wing nationalist Janez Janša (who recently got in power again).
Since then both their private life and public projects are carried out under that name. In the months that followed, Janez Janša, Janez Janša and Janez Janša received their ID cards, passports, birth certificates, driving licenses and, of course, their credit cards. In the same year, Janez Janša's wedding was celebrated: the witnesses were Janez Janša and Janez Janša. 
In 2010, they auctioned their passports as art objects. A famous Slovenian philosopher accused them of fascism. In 2012, the movie "My Name is Janez Janša" premiered. Journalists and political supporters of Prime Minister publicly insulted the authors.
A newspaper accused them of pornography (?!). "In a way, I am in a permanent reality show of sorts, since the change of name brings with it an additional fictionalization – a parallel reality of sorts. And reality resists the prospect of this parallel reality becoming part of it".
---
Starting points for the workshop
After an introduction of the key moments in the project, Janez Janša will open up a discussion about the allover strategy of the project and the tactical decisions that have been taken as it went along.
We will discuss the possibilities of artistic intervention through improper names: anonymity, pseudonimity, multiple and collective identities. We will compare cases and try to brainstorm about possible developments, abandoned ideas and future scenarios.
One of the aims of the workshop is also discussing with Janez how different narratives of the project were made, among them their newly released documentary "My Name Is Janez Janša" (that premiered in Slovenia last summer and will soon be distributed in other countries). We will keep the discussion as open as possible in order to have participants playing with the idea of developing the project in new directions.
Finally, we are going to have some time off if any of the participants will feel like sharing his or her own project and discuss it personally with Janez or collectively with the whole group.
---
Practical information
When: Saturday December 1st, 2012
Schedule: from 3pm to 9pm (drinks and food at the end)
Venue: Hangar (Barcelona), how to get there: see http://hangar.org
Pre-registration here (if you're interested, please register as soon as possible, places are limited)
Price (dinner included): 20 € (students, teachers, AAVC members, unemployed) - full price 40 €
Payment: cash, Paypal or transfer
Languages: English and Spanish (translation will be available)
---
Contact: http://theinfluencers.org/contact