A workshop about shanzhai bootleg fashion as aesthetical and political tactics
with Ming Lin & Alexandra Tatarsky (Shanzhai Lyric)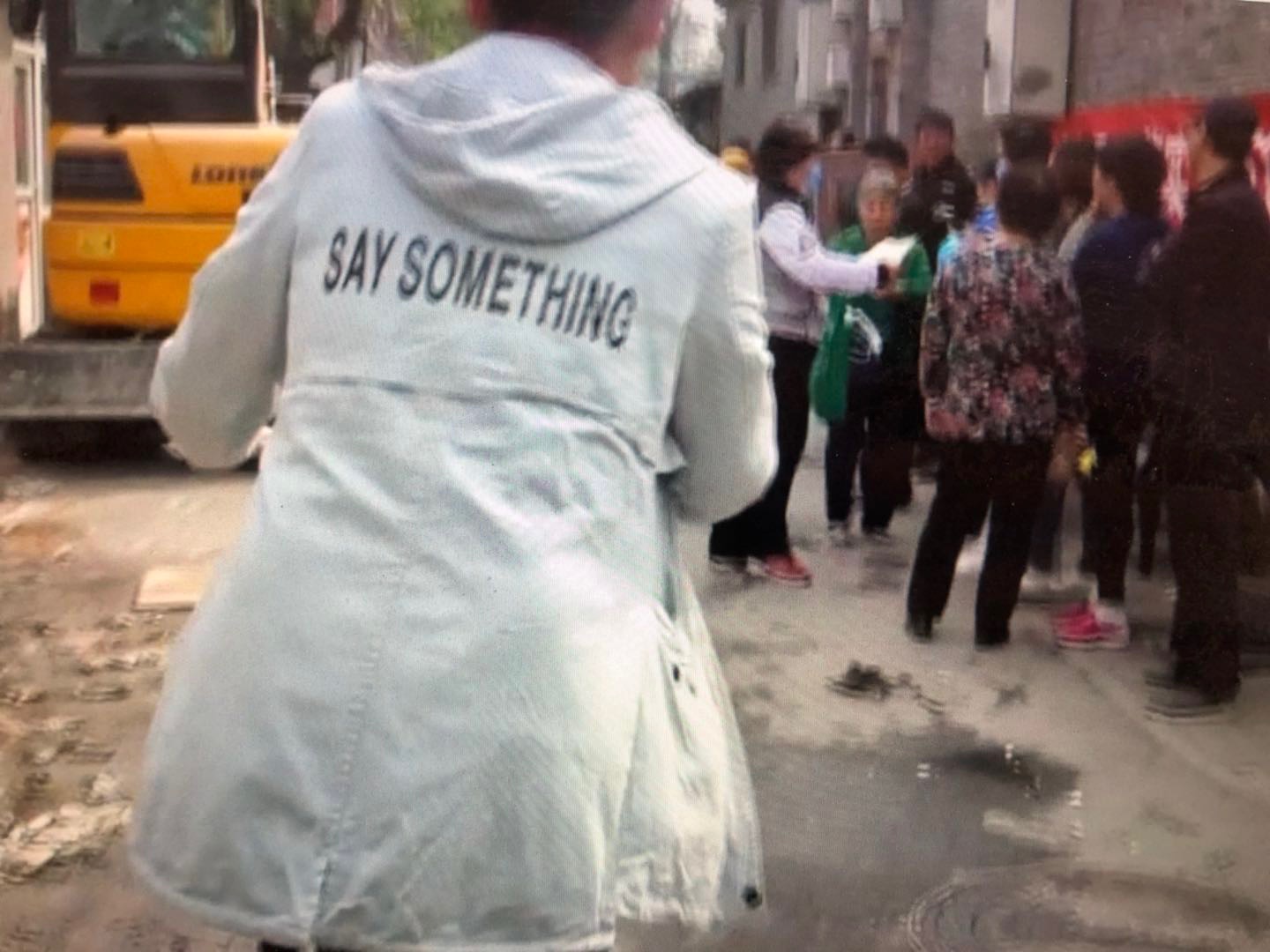 Saturday October 26, from 11pm to 5pm
La Deriva (Carrer Bolivia 239, Barcelona)
only 10 seats available

Required skills: none in particular, but if you're passionate about unconventional ways of making art, performing, or questioning the established order of discourse (including fashion and global consumerism) in new crazy ways, then this may be the right place for you!
Language: mixed, you should speak at least some basic English
Technical requirements: none
Sign up: SOLD OUT email talk -at- theinfluencers -dot- org (subject: "Shanzhai workshop") with a brief description of who you are, your background and why you're interested in this workshop. Applications open until October 23rd (on a first come-first served basis).
The workshop will be a collective experiment in translating shanzhai lyrics, the evocative experimental english often found on shanzhai (counterfeit) clothing manufactured in China and proliferating around the globe as an object of both desire and derision. The group of participants will discuss the politics of official and nonofficial languages, and the possibilities for translating a nonstandard tongue. How might we convey the absurd and subtle nuances of bootleg t-shirt text in Catalan, Castilian, or other languages and mediums? How do we translate the poetry of the apparent "errors" of nonstandard spelling, punctuation, and lettering?
Following a period of discussion and writing exercises regarding approaches to experimental translation, the group will select individual garment-poems to translate in pairs. We will share these together and offer feedback and adjustments before thinking about design possibilities available within the resources of the art, design, and activist community. Participants will transpose selected lyrics and translation into a medium of their choice -- be it screenprinting, performance, web-based, or an object-situation they have dreamed up. In so doing, students will be asked to expand their notions of poems, translation, and design as these forms meet and morph in graphic and sculptural interventions. Thus, we will attempt to undertake both inter- and intra-semiotic translations of shanzhai lyrics, that is, from one language system into another as well as from one artistic medium into another.
We hope to stimulate the conversation and expand the possibilities of how a shanzhai lyric can live in this world.