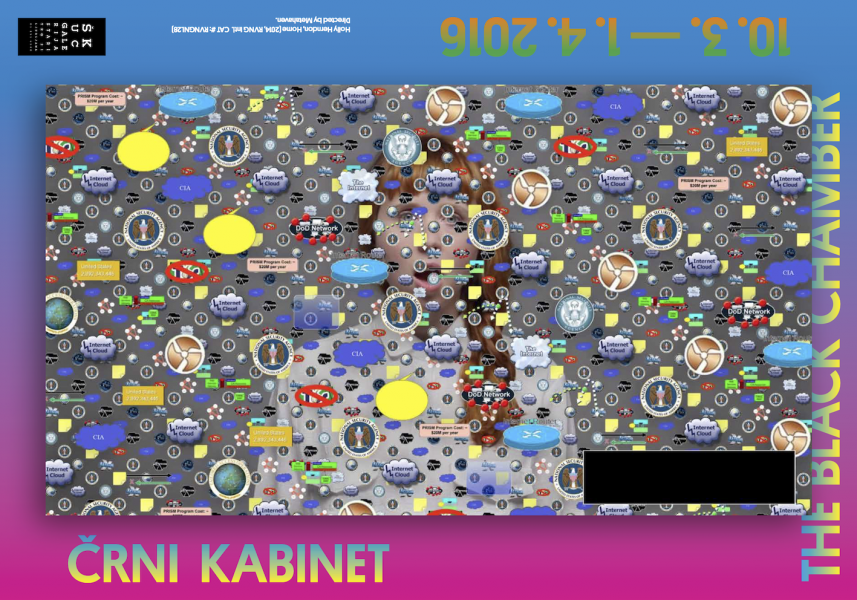 How did the internet go from the utopian free-for-all, open source heaven, libertarian last frontier to the current state of permanent surveillance, exhibitionism and paranoia?
March 10 – April 1, 2016
April 7 - 30, 2016
Mali Salon / MMCU, Rijeka (Croatia)

March 9-10, 2016
Kino ŠIŠKA, Ljubljana (Slovenia)
A project by Eva Mattes, Franco Mattes & Bani Brusadin
Produced by Aksioma and Drugo More
The Black Chamber is realized in the framework of the international project Masters & Servers, a joint project by Aksioma (SI), Drugo more (HR), AND (UK), Link Art Center (IT) and The Influencers (ES) supported by the Creative Europe Programme of the European Union.
This project has been funded with support from the European Commission. This communication reflects the views only of the author, and the Commission cannot be held responsible for any use which may be made of the information contained therein.