Bani Brusadin is a curator, educator and researcher. Since the early 2000s he has been working on the feedback loops between contemporary art, creative activism, digital infrastructures, and the politics of technology, including internet cultures and the utopias / dystopias of a networked society.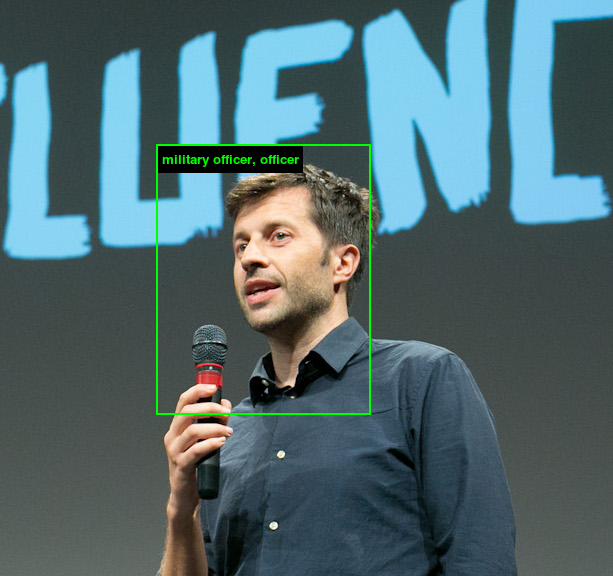 Bani is currently based in Barcelona where, together with artists Eva & Franco Mattes, he founded The Influencers, a festival about unconventional art, guerrilla communication and radical entertainment (2004). Fifteen editions of the festival have taken place so far, spanning over very different moments in the history of digital and post-digital cultures, and hosting some of the most relevant emerging artists, radical designers, rebel technologists, unusual activists, and independent researchers on the international scene. Curated by Bani and the Mattes', the festival has been co-produced by the CCCB Center of Contemporary Culture of Barcelona since its inception, and was supported by the City of Barcelona and the Catalonia Regional Council since 2005.

Currently, Bani collaborates with Medialab Matadero as author and mentor for LAB03 - Synthetic Minds, a year-long creative production program. Since 2022 he is the curator of DONE conference, a research project by Foto Colectania Foundation in Barcelona. He regularly teaches undergraduate and postgraduate students, gives lectures, moderates panels, works as jury member, researcher and advisor for public and private institutions. He especially loves mentoring researchers, design students, emerging artists and curators.

Recently, Bani has worked as a member of the curatorial team of the 2023 edition of Transmediale, one of the oldest and most renowned festivals of art and digital cultures in Europe. Previously, Bani had been working on several projects, among which Freeport stands out, an independent study program about creative / critical strategies for a world of humans and machines (and else). Bani conceived its framework and realized a series of pilot programs in collaboration with the Center of Contemporary Culture Barcelona CCCB (2018) and Matadero Madrid (2019, 2020), as well as independently. In 2021 he was one of the three international mentors in the first edition of Cultures d'Avenir, a joint project by the CCCB Barcelona, Centre Pompidou Paris and HKW Berlin. Between 2018 and 2019 he co-curated the Tentacular festival at Matadero Madrid.



In the past he was part of the team of directors of Masters & Servers (2014-2016) and The New Networked Normal (2017-2019), two European cooperation projects focused in the evolution of art and critical digital cultures, realized in collaboration with organizations such as Abandon Normal Devices (UK), Transmediale (Germany), STRP (Netherlands), the CCCB (Spain), Aksioma – Institute for Contemporary Art (Slovenia), Drugo More (Croatia) and Link (Italy). Earlier, he worked as project manager for one branch of the Desacuerdos a research project, led by Marcelo Expósito for the MACBA Museum of Contemporary Art of Barcelona (2004). Bani was also an active member of the art and activist project Las Agencias and Yomango (2002-2007).
Bani Brusadin holds a PhD in art production (University of Barcelona, 2016) and currently teaches about network cultures at the University of Barcelona (2013 - ongoing) and Elisava Design School (2008 - ongoing), as well as in the Master's degrees in Digital Art Curatorship (Esdi, Barcelona) and Data & Design (Elisava, Barcelona). In 2018 he co-chaired the international academic congress Interface Politics - After Post-Truth, organized by BAU Design College Barcelona in collaboration with Hangar and the Museum of Contemporary Art of Barcelona. He was guest co-editor of Elisava Design School's Temes de Disseny research journal (2021).

Selected texts
The Fog of Systems
Art as reorientation and resistance in a planetary-scale system disposed towards invisibility
A short book published by Aksioma Institute for Contemporary Art Ljubljana, April 2021
Good morning, Eastyn.
A short text for OMSK's book on the Eastyn Agrippa project (forthcoming, 2022).
Mare de futurs
Thoughts about the algorithmic city inspired by Monica Rikic's work. Published in the catalogue of Ciutat. El futur no té data - Terrassa Commissariat 2021, curated by Federica Matelli (forthcoming, 2022).
Invisible Conflicts: The Challenges of Design on a Planetary Scale, with Laura Benítez.
Editorial for the issue 37 of the Temes de Disseny research journal (September 2021).
YESN'T or, How We Wasted Time on the Internet and Why You Should Too
On memetics as an entryway to internet back alleys. An introduction to the digital book about the Meme Manifesto laboratory, led by Clusterduck collective, published in Matadero Madrid's Estudios Críticos collection (2021).
The Art of System Literacy
A brief, practical introduction to counter-cartography, inspired by the work of Vladan Joler and SHARE. It serves as an introduction to the digital book about the Anatomies of a Black Box laboratory, led by Vladan Joler, published in Matadero Madrid's Estudios Críticos collection (2021).
On Adversarial Futurism
(2019 - commissioned by A*Desk)
Somos ovejas disfrazadas de lobos
Thoughts on the origin of artist and activist fake and its evolution in the age of networks
(2016 - Originally in the catalogue of the exhibition "FAKE", Institut Valencià d'Art Modern)
El Fake y el asalto a la comunicación
Evolución de las prácticas artísticas y activistas de manipulación de los medios (1968 - 2014)
(2016, unpublished - PhD dissertation about fake as an artist and activist strategy, from the mass media era through the first 20 years of the Web)
Warning: In Case of Hack, Plane Will Be Driverless. Esperando el Fin del Mundo en un Simulador de Vuelo
(2008 - about the work of Joan Leandre Retroyou)